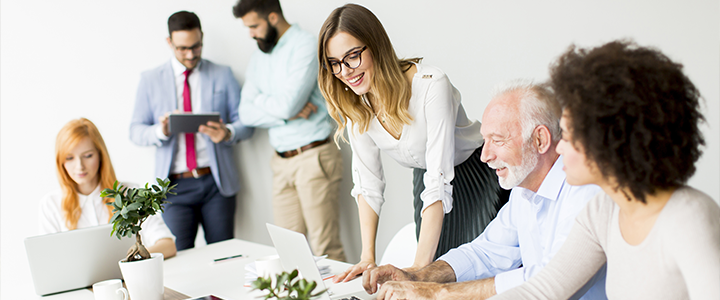 Business Insurance
Your Business Is Important, Protect It with Farmers Commercial Insurance
Protect your business with Farmers commercial insurance.  Select insurance coverage against loss or damage to your property, employees, and assets. Farmers offer commercial insurance options designed to cover your business in case of employee injury, accidents and many natural disasters—including coverage for property damage, legal liability, business auto, employee-related risks, loss prevention and more.
I'm business owners like you, so I understand that selecting the coverage you want and obtaining the right type and amount of insurance for your business is important and can help you avoid costly gaps in coverage.
When the unexpected does happen, our award-winning claims department is there with friendly, convenient service.
Industry knowledge, insightful coverage options
Farmers business insurance offers specific coverage for a wide variety of industries:
Add-ons to customize your business insurance coverage
Our specialized coverage options allow you to design a policy that fits, including cyber liability and data breach expense, equipment breakdown coverage, and employment practices liability.
Increased protection if you already have business insurance
Remember, as your business grows, your coverage needs may evolve over time. Reviewing your policy with your Farmers agent annually can help you discuss potential gaps so you can select the coverage that you want and protect your business.
The benefits of working with my Agency
I'm a Farmers Agent but I also represent other brokerages and I have the experience to help your small business with your insurance at any stage of growth. We're local and a small business owner just like you, we can discuss personalized insurance coverage options so you can select the right coverage for your business. We understand the importance of keeping business operations running smoothly.  Give us a call so we can help you analyze your risks and help you find the solutions to keep your business running strong.